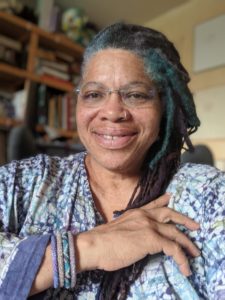 Boundless Connections is partnering with Two Gems Consulting Services to provide training to staff in its Rochester technology center, slated to open January 2020 in Sibley Square.
"We're really proud to announce this partnership with Two Gems and Dr. Geri Lynn Peak," said Christina Lopez, Boundless Connections owner.
"She's the one who certified co-founder Mike Marvin and me in The Virtues Project™ and it's an experience we want to extend to others.
"We want to become an integral part of the innovation and tech pipeline in Rochester, filling in the gaps and funneling local talent through the programs and institutions that Rochester has already developed. Dr. Peak will guide us on things we may not see or understand in diverse populations," said Lopez.
"I'm thrilled at the opportunity to partner with such creative and sincere colleagues and learn about how they leverage tech accessibility as a mechanism for community building," said Dr. Peak.
"Together with the Rochester Community we will use The Virtues Projectâ"¢ to work collectively as change agents who discern community needs and then organize actions that promote unity and result in social justice."
"While we have had success in our pilot location in Olean, there's different things in each city we expand to," said Lopez. "We need the help of others, like Dr. Peak, and we'll be reaching out to Rochester organizations as well.
"The Virtues is a core piece of the way we make people feel comfortable while they explore technology, honoring their strengths and building on them," said Lopez.
The Virtues Projectâ"¢ is a global grassroots initiative to empower individuals to live more authentic meaningful lives, families to raise children of compassion and integrity, educators to create safe, caring, and high performing learning communities, and leaders to encourage excellence and ethics in the workplace.
Dr. Peak has practiced evaluation 33 years and facilitation for 45 years. She founded Two Gems Consulting Services in 1997 to strengthen programs and support social innovation. As a lead collaborator with Equity Matters, Inc. she integrates health equity, racial justice and character development to help communities "transform selves and systems."
As a Virtues Projectâ"¢ Master Facilitator, she leverages the Five Strategies of the Virtues to improve organizational quality and measure outcomes as well as share the strategies to help people and programs become their best.
Her Insight Facilitation approaches promote understanding by identifying authentically meaningful questions; "listening" to stakeholders' wisdom and needs; applying diverse, customized methods; gathering and mining information with openness and detachment; and presenting findings in accessible forms, trusting in and helping stakeholders invoke their own wisdom to continually improve their efforts.
She has actively worked on eliminating racism and all forms of prejudice since her teens; working specifically with the Institute for the Healing of Racism model developed by Nat Rutstein and establishing the Awareness to Action consulting team with his son, Tod Rutstein, in the late 1980s.
Her primary interests are community/societal change, healing racism, multiculturalism, youth development, reproductive rights and engaging community, particularly youth, in the learning/action/reflection process, leveraging the Virtues Projectâ"¢ as a restorative and affirmative data gathering and meaning making support.
About Boundless Connections: The Boundless Connections Technology Centers make state of the art digital technology accessible for everyone. The tech centers provide a focal point for young and old with various skill sets and interests to collaborate and utilize the power of cutting-edge technology. The programs and events are designed to develop a technology pipeline and create a pathway for people to engage and solve local challenges with technology. These programs and events are tailored to various interest groups or demographics.