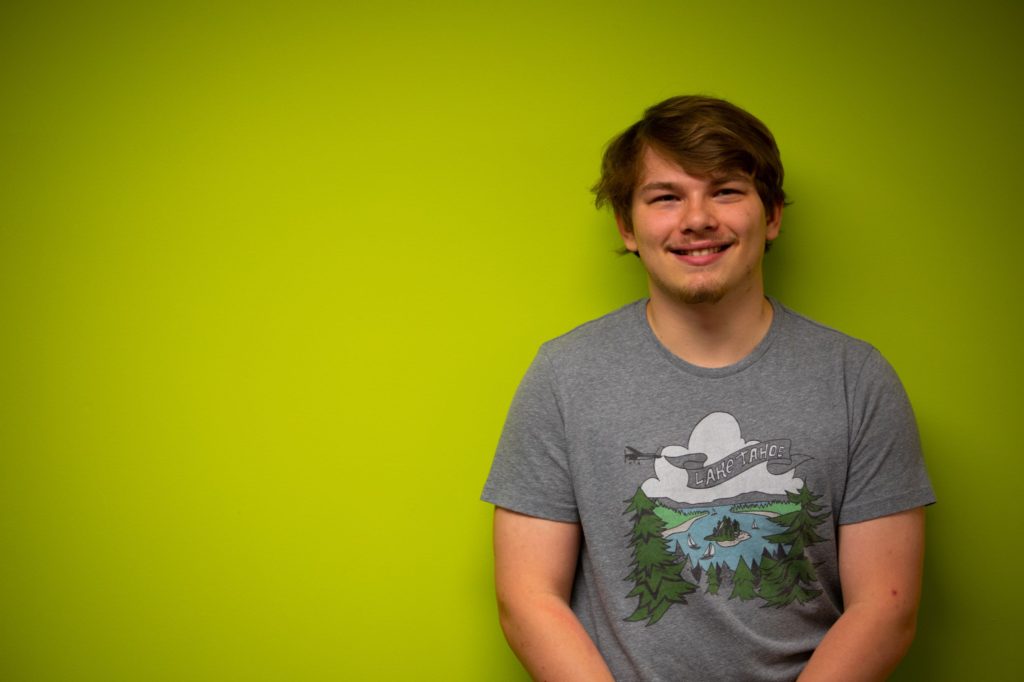 One of our flagships at Boundless Connections is TECH Unleashed, a year-long program in which members ages 13-17 focus on developing their tech skills through community service projects while receiving instruction on project and time management, leadership and team building, public speaking, research and industry networking. In this series we'll be catching up with program alumni!
________________
Former TECH Unleashed member Brenton Cousins graduated from Portville Central School in 2018 and is now studying computer engineering at Rochester Institute of Technology.
Brenton highly recommends the program for any youth interested in developing their tech and team-working skills.
"TECH Unleashed put me around similar-minded people, particularly in an area where technology isn't really cherished," Brenton said.
"Being around other people in a team setting helped me learn managerial skills which directly helped me become a project leader in my freshman year," he added.
Brenton was named the lead on a portion of a project to develop a thought-to-text neurotransmitter as part of the only 100 percent undergrad-run research project at RIT.
He also was one of a handful of incoming freshmen in the computer engineering program who arrived at RIT with coding experience thanks to his time at TECH Unleashed.
"We were asked who had worked with code and out of a room full of about 100 students only a handful, maybe ten, of us raised our hands," Brenton said, adding that while coding is more for the software development students, it's definitely put him at an advantage in his studies.
When he's on break from classes, Brenton contracts through the Boundless Connections Tech Center installing and repairing computers. After graduation, he'd like to enter the quantum computing research field.
________________
TECH Unleashed members have access to: computer hardware, Microsoft Office, graphic design, coding, Arduino, website development, audio/visual capture and editing technology and more.
Special thanks to our TECH Unleashed sponsors for helping to provide scholarships for interested teens to participate: Cattaraugus County Youth Bureau, Directions in Independent Living, Dream It. Do It. Western New York, Fox Financial, Sol Epoxy, United Way of Cattaraugus County and Strength Solutions.
For more information or to join TECH Unleashed call (585) 376-0099 or email info@boundlessconnections.com.