iPads. iPhones. Tablets. The internet and all the cool tech toys we take for granted have connected us than ever before. That's a good thing – for business, for careers, for social landscapes – when managed wisely. We also know the pitfalls. Online security breaches are rampant, which can have real-world consequences. Cybercrime is costing us $6 trillion globally. So let's build an army of cyber warriors ready to defend our digital world with these awesome cybersecurity careers.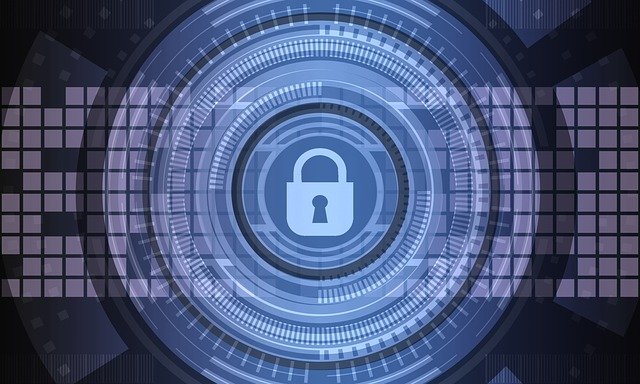 With the increase of these types of crimes, more than ever, we need professionals who can fight these threats and keep our information safe. That's where cybersecurity comes in.
It's a fast-growing and exciting field with tons of career opportunities. Its main function is to prevent cybercrime and neutralize threats when they do happen. In this blog post, we'll hit four of the hottest cybersecurity careers (and some bonus tips to land a job in this ever-growing field).
Check Out These Awesome Cybersecurity Careers
You ready? Let's go! (Helpful hint as you read these: each of them could potentially pay well into six figures a year.)
1. Forensics Expert
Forensics experts are the crime scene investigators of the world wide web. They're called in after a cybercrime to examine the "scene" and try to figure out what exactly happened and who is behind the security breach.
Of course, all of this is done by piecing together a digital-data puzzle, which can be as equally complex as it is fascinating. You'll need to decipher code, track internet activity hidden behind proxies and dark web activity, dig up deleted emails, and discover stolen data – all while navigating the traps and failsafes sophisticated hackers have set to cover their tracks.
So it goes without saying that to be a forensics expert, you need god-level computer skills and the cool level-headedness of a seasoned detective. And just like an investigator, you may even be called into court. You and a team of lawyers may need to show evidence to a judge and testify against a cyber criminal.
Forensics expert jobs are in high demand in big business and government entities. In addition to technical aptitude, you'll need high-level skills including network and system administration, expertise in various operating systems, coding, and security control systems.
2. Threat Hunter
How about stopping cybercrime before it even starts? If that sounds awesome (like it does to me), maybe being a threat hunter is the right job for you.
Threat hunters prepare for and recognize potential security breaches. They look for cyberattacks that some organizations may not even know exist. Threat hunters deeply study a business's or organization's normal online activity, so they can recognize when something looks abnormal. Then with monitoring tools, threat research and access data, they assist a team of engineers in stopping threats before they happen or before they get out of hand.
Threat hunters jobs are popular in government and corporate fields. You'll need skills in cybercrime techniques, response, mitigation, intelligence data collection and reporting.
3. Incident Responder
When cybercrimes do happen, incident responders step in. They use digital techniques to investigate and intervene against online breaches and cyberthreats.
Incident responders work a very high-pressure job. It requires extreme attention to detail and excellent communication skills. For example, they often must create reports that explain the security breach to decision-makers, many of whom do not have the same level of tech-savvy, to respond appropriately.
Incident responders are in high demand in finance, aerospace, government and many other private-sector industries. To land a career like this, you must have high-level skills in cybercrime tactics, cyber forensics and information security.
4. Malware Analyst
Malware analysts battle cybercriminals and hackers head-on. In a nutshell, they study malicious (or harmful) software so that you can better understand how it works and how to stop it. This incredibly valuable profession ensures businesses, organizations and governments respond to malware and other cyberattacks as quickly as possible to prevent or limit damage.
Once a malware analyst discovers and contains a threat, they need to closely look at every action taken to launch the cyberattack. Being a malware analyst requires that you can work backward – or reverse-engineer – malicious software to eliminate the current infection and properly defend against similar issues in the future.
Which Skills Do You Need to Land These Cybersecurity Careers?
Cybersecurity jobs are highly competitive, and they demand proper training and education. There are specific skills you need to work in this field. But having the chops for careers like these takes more than strong IT and digital-forensics skills.
The most successful in these fields have a passion – nee, an obsession – for understanding how cyberspace works. Cybersecurity pros must immerse themselves in what motivates hackers and other cybercriminals and how they operate – which evolves constantly. At its basis, the field requires great logic and reasoning skills that translate into digital applications.
Of course, cybersecurity professionals don't become great overnight. Most of them developed a love for tech as children and adolescents, just messing around with computers, games and other devices to see what makes them tick. That's where we come in.
At Boundless Connections, we invite you to learn tech skills that align with your interests, skills and ability levels – at your own pace. We provide access to state-of-the-art tech tools and a "guided-exploration methodology" with programs like TECH Unleashed (13-17-year-olds) and TECH Launch (17-and-up). Alongside our nonprofit partner, Strength Solutions, we are committed to seeking resources to offer program membership and day passes to individuals and organizations, regardless of ability to pay.
Learn more about Boundless Connections by signing up for a tour. Who knows? It just might lead to one of these awesome cybersecurity careers. And, as always, feel free to connect with me on LinkedIn.